This was on Eagle Radio on 23rd March 16...the link is further down if you want to have a listen!!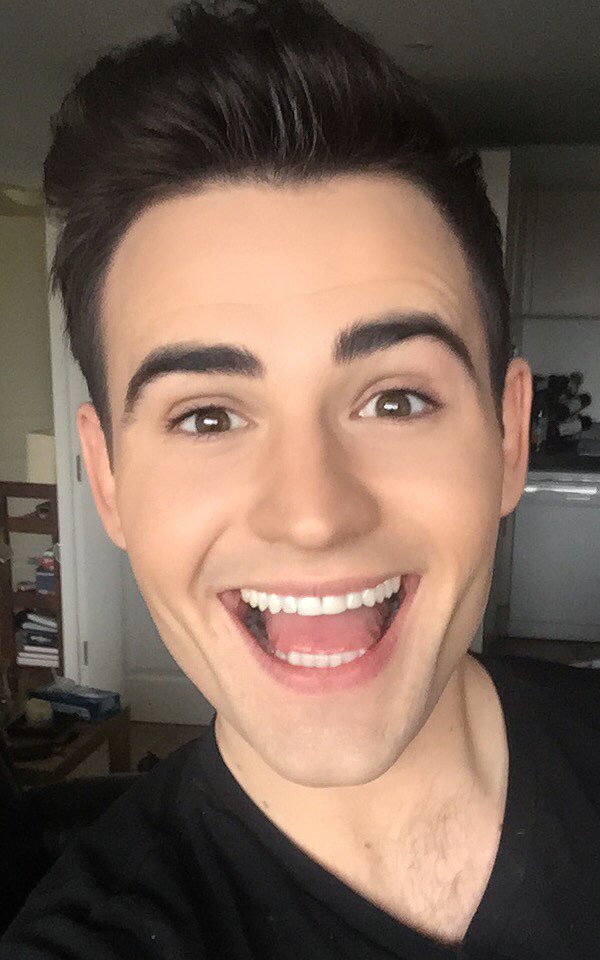 Michael loves performing for Collaborators!
So the interview starts with the host Lewis Mason stating;
'So they've become friends of the station over the past couple of years since winning Britain's Got Talent and it's a delight to have them coming back to Guildford with a sold out show and joining me right now is Michael Auger from Collabro!'
LM: Hello mate.
MA: Hello! How are you doing?
LM: Really really good...you're so busy right now, you're here there and everywhere! Right now you are actually in the Collabro tour bus heading to Plymouth aren't you?
MA: Yes we are, we like to get to venues as soon as we can so that we're all rested before the show.
LM: And what is the Collabro tour bus like, does it have a bit of atmosphere...what's going on there?
MA: Ok, so there are only 6 seats which obviously is enough for us and each of our seats is actually a first class aeroplane seat. The secret is that we're actually in Simon Cowell's old tour van and he replaced the original seats with aeroplane seats so we've got old school aeroplane seats in our van reclined at the moment!
LM: That's so showbiz, you are driving around in Simon Cowell's tour bus...I love it and of course you're gonna be bringing the tour bus to Guildford next week on Sunday, but of course it's all sold out which is amazing!
MA: I know it's amazing, it's our final show actually, they actually said that Guildford was a little bit too small but I was like 'no we have to go back to Guildford, it's my home town, we need it on there' and it sold out within a few days!
LM: So what's been going down best on tour in terms of the set list?
MA: So obviously all the Les Miserables stuff goes down amazingly, we tend to get standing ovations after 'Bring Him Home' and 'I Dreamed a Dream' so that's just absolutely amazing and also 'Memory' gets a good standing ovation as well which is from Cats and we also do a Phantom section, that gets people on their feet too. We just can't believe that people are still standing up for us, we're just so overwhelmed, it makes is so much more enjoyable being on that stage!
LM: Absolutely, you say you can't believe it but of course Guildford sold out within moments of going on sale but of course people are thinking they can't get tickets but this weekend you play the Royal Albert Hall which is not far to travel so what an experience that is going to be!
MA: I know, Saturday night, it's going to be amazing, we actually did the Royal Albert Hall as part of a charity event recently and so it's great that we've been out on the stage as a little warm up and we can't wait to be headlining our own show!
LM: It's gonna be a brilliant gig so of course anyone who couldn't get tickets for the Guildford gig it's only up the road, you can pop down to the Royal Albert Hall! So thank you for coming on the show and best of luck for Saturday!
MA: Thanks!
Here is the link to the interview...it's after 2hrs in!
http://www.964eagle.co.uk/resources/radioplayer/3/?od=/listen-again/838