Collabro were invited to the official launch of the Original Hogwarts Express at Platform 9 3/4 at the Warner Brothers Studio Tour in London!
We know that they are all really big fans of the Harry Potter books and films so they had a great time at the event!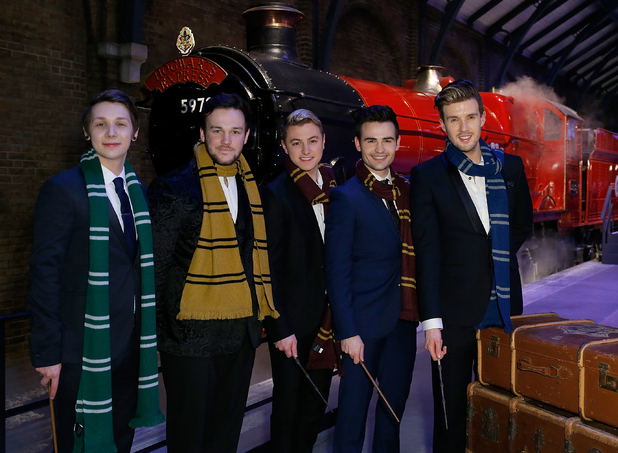 They each chose a wand and asked fans on Twitter and Facebook to guess which house they are each in!!
Here is the answer;
Jamie - Ravenclaw
Matt - Gryffindor
Michael - Gryffindor
Thomas - Slytherin
Richard - Hufflepuff
Here is a clip of the guys entering Platform 9 3/4!! Perhaps their is a future in Directing for Jamie!!!
https://mtc.cdn.vine.co/r/videos/C29947C4871093563176630784000_2e0b3a3da66.0.4.13932021383258205871.mp4?versionId=aAT2AJB92.Ygz1H4kclk884yRMy46Czy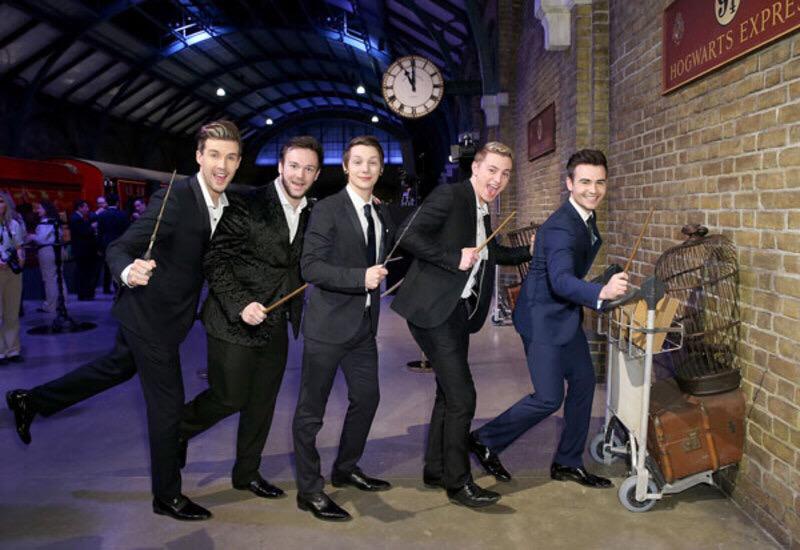 Matt and Michael were asking which character they would like to play! They answered with;
Matt - He said Harry Potter as he likes a battle!
Michael - Hermione as he always looks after the others and tells them what to do like she does!
So who do you think would win if they ever played Quidditch??? Maybe Matt but Thomas is good at gaming so might be better at tactics??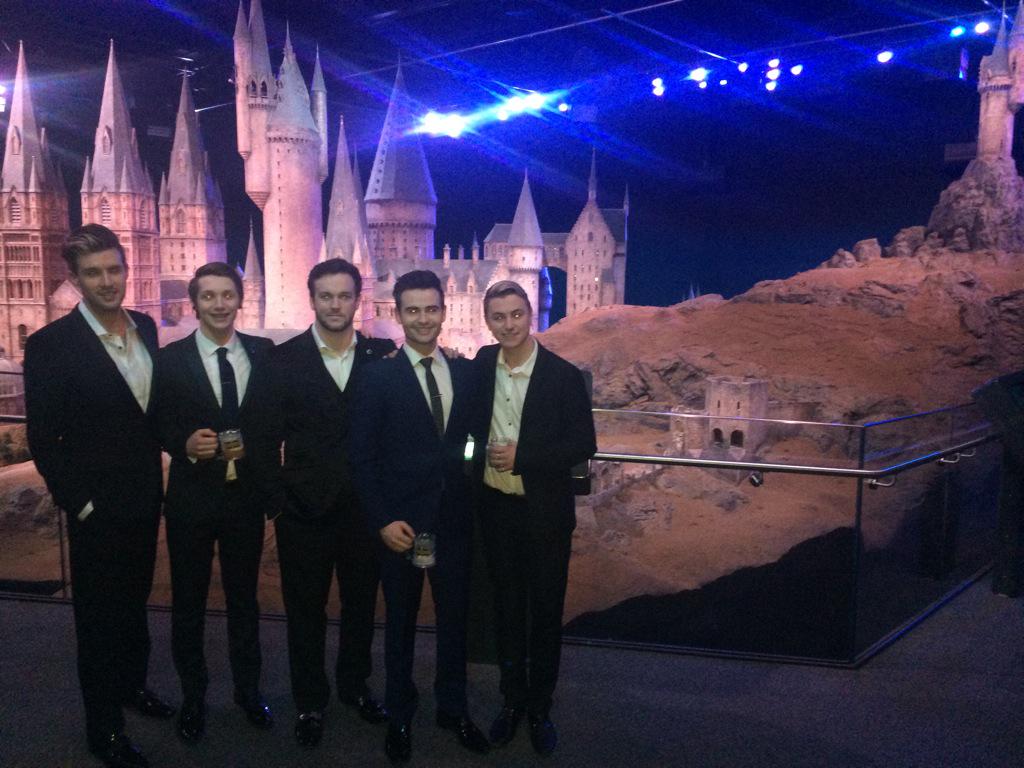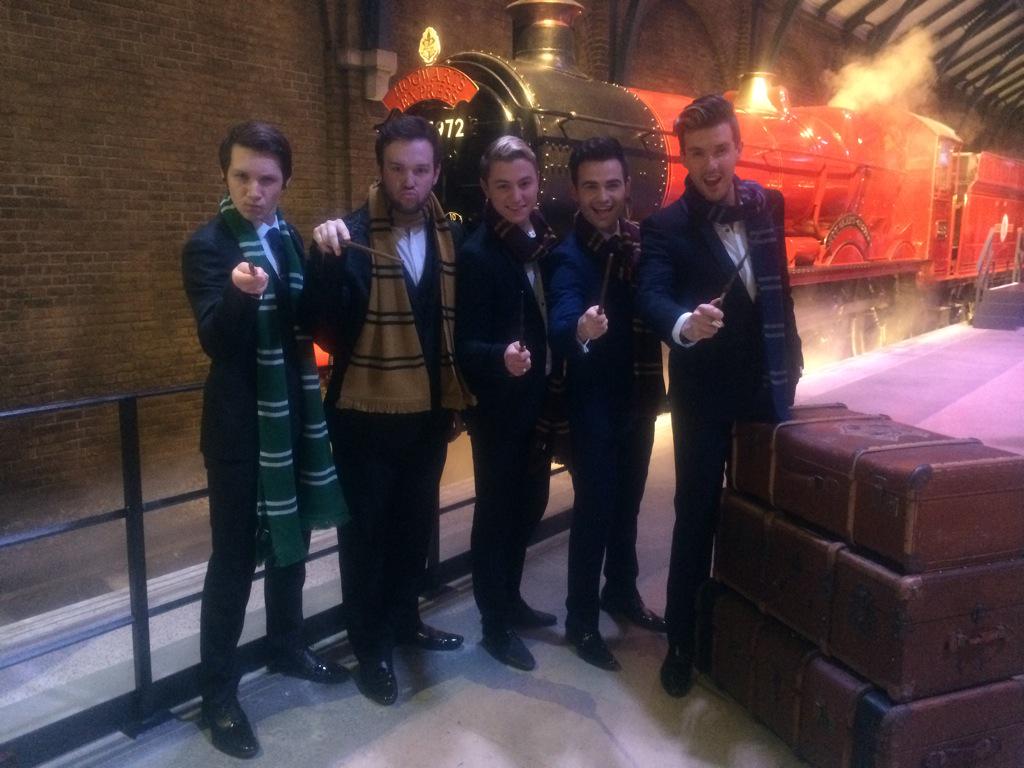 Jamie with his Elderwand
Matt trying to get in on the action!!!